It's time to stop launching
and start leading.
I help heart-based entrepreneurs
and thought-leaders scale online, rise above the noise, and earn (way) more with ease.
Professional Bio
Emily is known as the go-to business catalyst for self-help, mind-body and spiritual business leaders.
With over 20 years of experience in marketing, media and personal development, she helps both well-known experts and rising stars become incomparable in their industry and skyrocket their online revenue. In the last 4 years alone, she has created revenue streams and strategies that have resulted in over $7 Million dollars in profits.
Emily's clients and business partners have included Hay House, Random House, several New York Times bestselling authors, prominent TV personalities, major thought leaders, and heart-centered companies. Throughout her career, she's worked alongside world leaders in a variety of industries, from U.N. Secretary General Kofi Annan and CNN's Wolf Blitzer to "The father of motivation" Dr. Wayne Dyer and spiritual teacher Deepak Chopra.
Emily has a B.A. from Middlebury College in Political Science. She's also carried out field-based studies in Kenya, Uganda and Tanzania.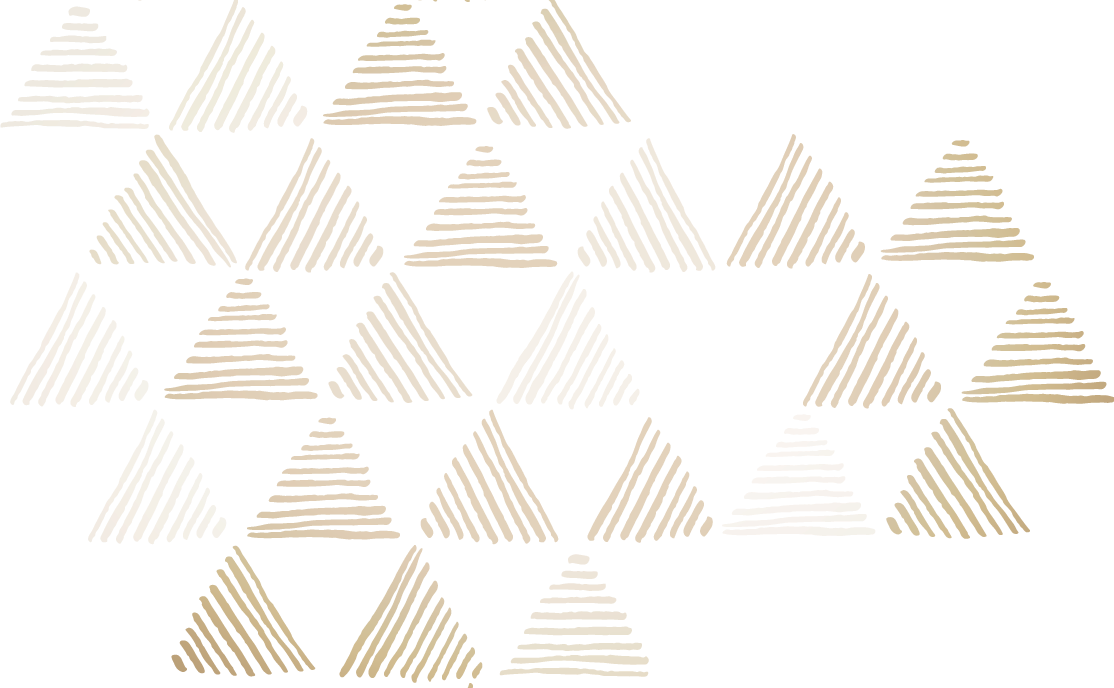 Clients and business partners have included:
Penguin Random House, the largest general-interest paperback publisher in the world
Hay House, the leading publisher of mind-body and personal development materials
Dr. Dean Ornish, world renowned health expert, frequent Oprah guest and the New York Times bestselling author of several books
Jorge Cruise, New York Times bestselling author of The Belly Fat Cure and weight loss guru
James Van Praagh, New York Times bestselling author and world-renowned spiritual teacher
Dr. Diana Kirschner, PBS/Today Show relationship expert and bestselling author of Love in 90 Days
Davidji, leading meditation expert and bestselling author of Secrets of Meditation
Dr. Daniel Amen, renowned brain health expert and New York Times bestselling author.
Sandra Anne Taylor, New York Times bestselling author of Quantum Success and manifestation expert
Liz Dawn, CEO of Celebrate Your Life productions
Lisa Williams, renowned spiritual teacher and LifeTime TV star
Denise Linn, Soul Coach and bestselling author
Lifeline Skincare, cutting-edge stem cell skin care company
and many more.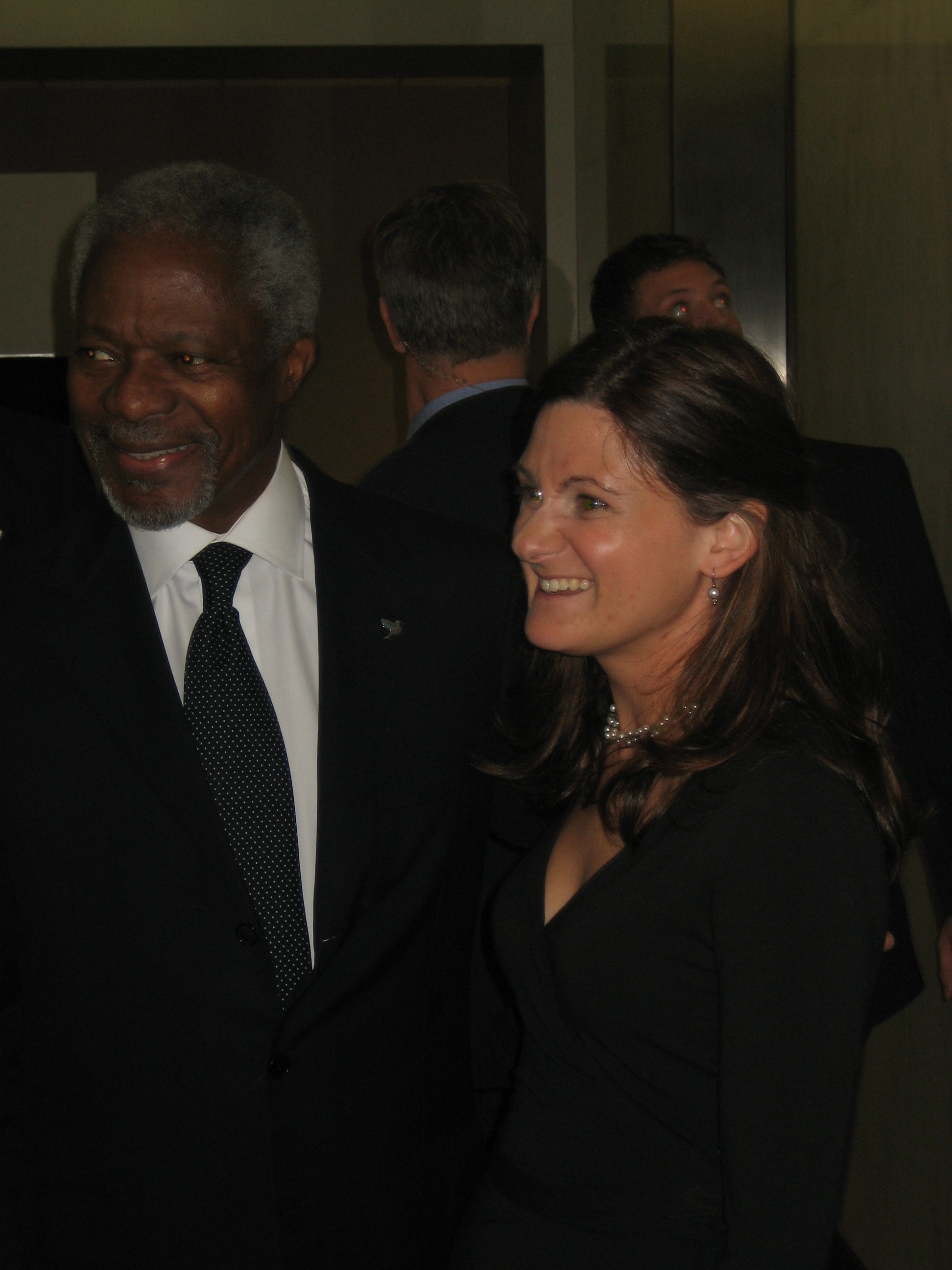 Working with United Nations Secretary General Kofi Annan.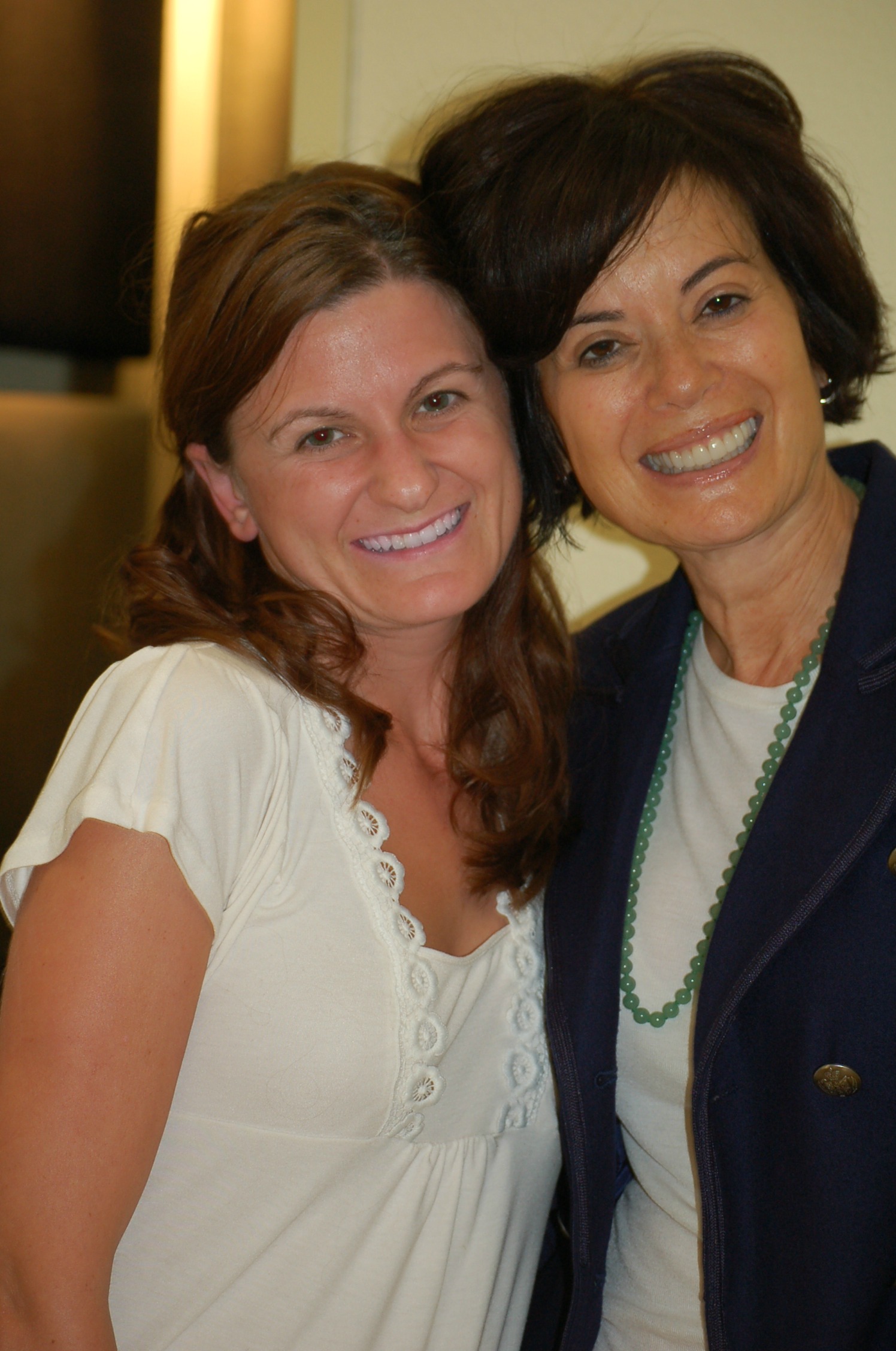 With self-help icon Debbie Ford.
Soon after I began my tenure as Media Associate for the UN, the oil for food debacle became all the buzz around the world. The big question was: Were UN officials getting financial kickbacks via the humanitarian program? I was brand new on the job and responsible for implementing communications and marketing strategies that fostered positive relations between the UN and the US. Yikes! It was a trial by fire through which I mastered many elements of marketing and public relations.
When Secretary General Annan's term came to an end 3.5 years later, it was time for me to move forward as well.
At this point, digital marketing was starting to to take off in a new way, and I wanted to be part of that expansion.
I moved to California to work for Hay House, the top personal development and spiritual publisher in the world.
As the Online Media Manager, I oversaw the company's digital media department and spearheaded the development and marketing of their highly successful online seminars.
During my five-year tenure at Hay House, some $2.9M was directly generated in revenue from these seminars. I also produced over 390 audio and video online workshops with over 65 authors/experts – including Dr. Wayne Dyer, Louise Hay, Marianne Williamson, and Debbie Ford – and produced over 240 hours of marketing and feature videos with over 40 bestselling authors. It was a busy time!
And then… authors began asking me to do marketing projects, book launches, social media strategy, and product development for them on the weekends. Pretty soon, I was swamped and working 24/7.
I'd always wanted to have my own business. So…